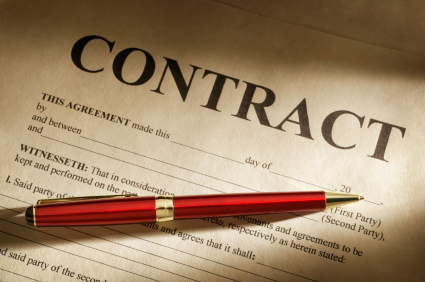 14 Oklahoma Rules on the Interpretation of Written Contracts
What did the parties mean?
Contracting parties are free to bargain as they see fit, absent illegality.
A contract consists not only of agreements which parties have expressed in words, but also of obligations that are reasonably implied.
Every contract contains an implied duty of good faith and fair dealing.
A contract must be considered as a whole so as to give effect to all its provisions without narrowly concentrating upon some clause or language taken out of context.
The language in a contract is given its plain and ordinary meaning unless some technical term is used in a manner meant to convey a specific technical concept.
The court must interpret a contract so as to give effect to the intent of the parties at the time the contract was formed.
The parol evidence rule provides that unless fraud or mistake is involved pre-contract negotiations and oral discussions are merged* into, and superseded by, the terms of the executed written agreement.
A contract is ambiguous if it is reasonably susceptible to at least two different constructions.
The judge (not the jury) decides whether a contract is ambiguous.
If the contract is unambiguous, the meaning of the contract is determined by the judge.
If the contract is unambiguous, its meaning must be gathered from the four corners of the contract in question. The contract's language is the only legitimate evidence of what the parties intended.
If the contract is ambiguous, then its meaning may be gathered by the acts and conduct of the parties, industry custom and usage, past dealings between the parties.
The interpretation of an ambiguous contract is a mixed question of law and fact and should be submitted to jury.
If the contract is ambiguous, it must be construed against the drafter.
---
See also 15 0.S. §§ 151 et. seq.
Mercury Inv. co. v. F.W. Woolworth co., 706 P.2d 523
Miller v. Independent School Dist. No. 56 of Garfield County, 609 P.2d 756
Mercury Inv. co. v. F.W. Woolworth co., 706 P.2d 523
Miller v. Independent School Dist. No. 56 of Garfield County, 609 P.2d 756
Wathor v. Mutual Assur. Adm'rs, Inc., 87 P.3d 559 4 Mercury Inv. co. v. F.W. Woolworth co., 706 P.2d 523 5 Id.
Id.
Id.
Pitco Production Co. v. Chaparral Energy, Inc., 63 P.3d 541
M.J. Lee Const. Co. v. Oklahoma Transp. Authority, 125 P.3d 1205
Id.
Mercury Inv. co. v. F.W. Woolworth co., 706 P.2d 523
Pollock Stores Co. v. Draper, 215 P.2d 843
Id.
15 0.S. s 170